Steps to change drive letter in Windows:
Step 1: Open Disk Management.
Step 2: Right-click a hard drive and choose Change Drive Letter and Paths in the context menu.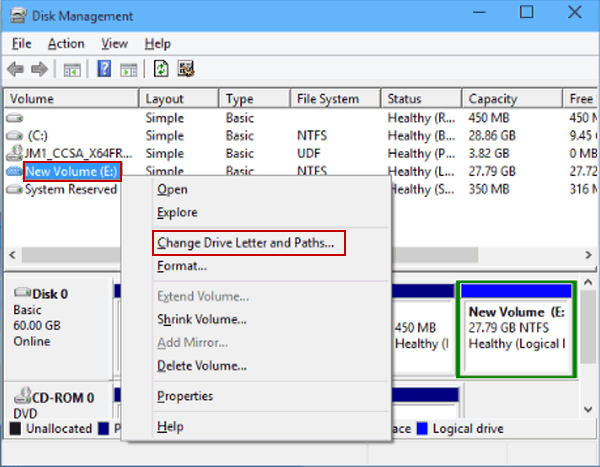 Step 3: In the following window, tap Change to move on.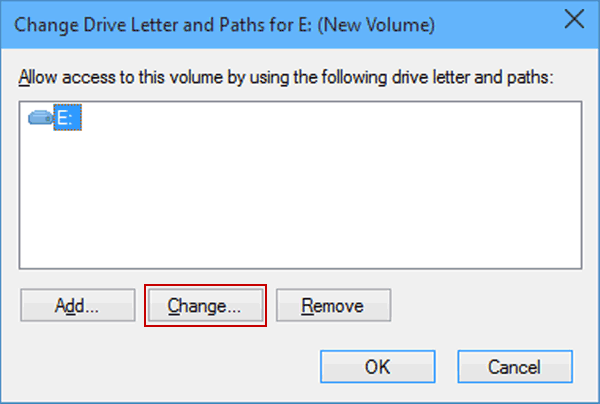 Step 4: Select a new drive letter and click OK.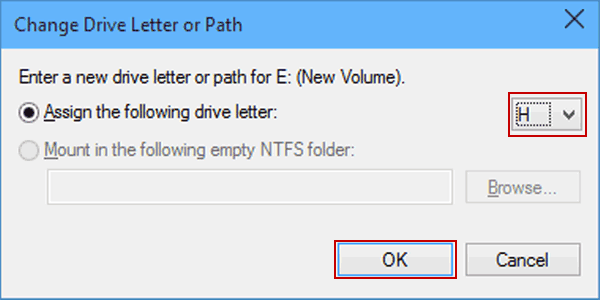 Step 5: Choose Yes to confirm drive letter change.

As you can see from the following screen shot, the drive letter of the selected hard drive has been changed successfully.